The size of the labor force (aged 15 and over) on average in 2020 (according to the data of a sample survey of the labor force) amounted to 299,300 people in the republic.
Employment structure of the population
The number of employees of organizations in the region in 2020 is 141,400 people.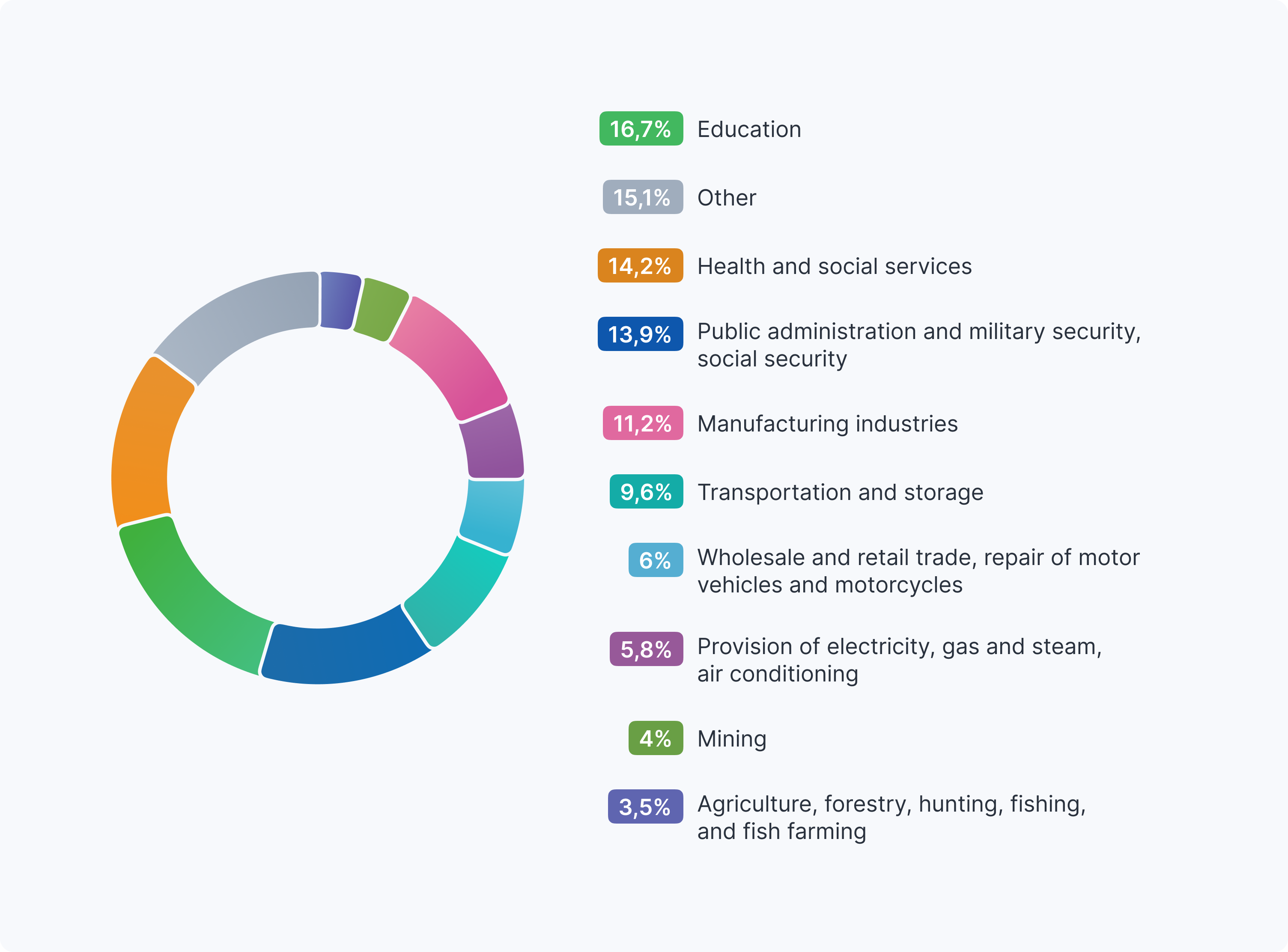 Payroll costs
The average nominal accrued wages for 2020 amounted to 46,300 rubles.
Average monthly salary in Karelia by industry (for 2020):